e take great pride in representing our clients by integrating the most advanced legal technology with a strong work ethic, enabling us to provide professional and cost-effective legal services. Our firm has consistently been rated by our professional peers in the Martindale Hubbell Legal Directory with the highest rankings for competency and ethics.

All of our attorneys are licensed to practice in Indiana, and certain attorneys within the firm are also admitted to practice in Illinois and Michigan. Learn more about each our attorneys below.
The attorneys at Sopko, Nussbaum, Inabnit & Kaczmarek have the training, experience, and competence to counsel our clients on matters ranging from the day-to-day to the most challenging and complex legal issues. If litigation becomes necessary, our clients know that the resources of the firm include a team of well-respected trial lawyers. Additionally, all of our litigators have extensive experience in the resolution of disputes through mediation and arbitration. Two of our partners are certified mediators and frequently are appointed by trial court judges or selected by other trial attorneys to serve as mediators or arbitrators. 
Partners
Associates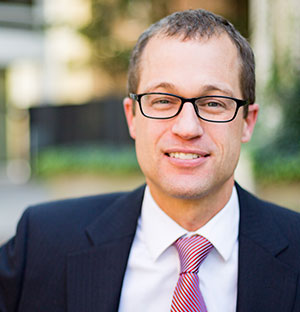 Joshua loves that law allows him the opportunity to guide people through the important and sometimes unfamiliar circumstances that life can bring. Josh concentrates his practice in business and commercial litigation. He also has extensive experience with corporate law, collection matters, debtor's rights, real estate transactions, and estate planning. Before Josh joined the firm in 2005, he clerked for two state court judges in northern Indiana. At home, he enjoys all kinds of outdoor activities and hanging out with his wife and three children.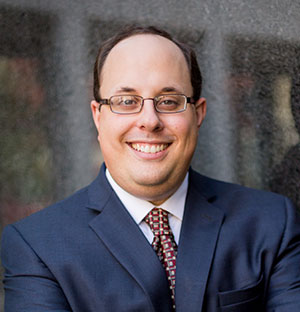 Nicholas is a lifelong South Bend resident who graduated from Notre Dame Law School, and is a huge fan of the Fighting Irish. The focus of Nick's practice is in the area of civil litigation, handing business and commercial litigation, contract disputes, real estate transaction disputes, insurance defense, family law and personal injury, among others, both at the trial court and appellate court levels. Nick also assists clients with corporate formation, business transactions and estate planning. When he gets home from work he can't wait to spend time with his wife and two children.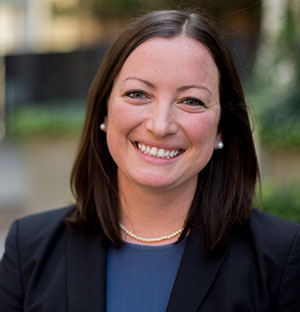 Christina's career in law started when she decided she wanted to give back to the community. She is especially interested in asylum, human rights, and nonprofit law. In fact, Christina was recently featured in Notre Dame's "What Are You Fighting For?" commercial. As a Notre Dame alum, and South Bend resident, she bleeds blue and gold. She is excited about all of the positive changes she sees happening in the community.
RECEPTIONISTS
Diane Kinney
LEGAL ASSISTANTS
Andrea Barbour
Sue Carlson
Jennifer Hickok
PARALEGALS
Cayla Rupert
Sheri Swaney